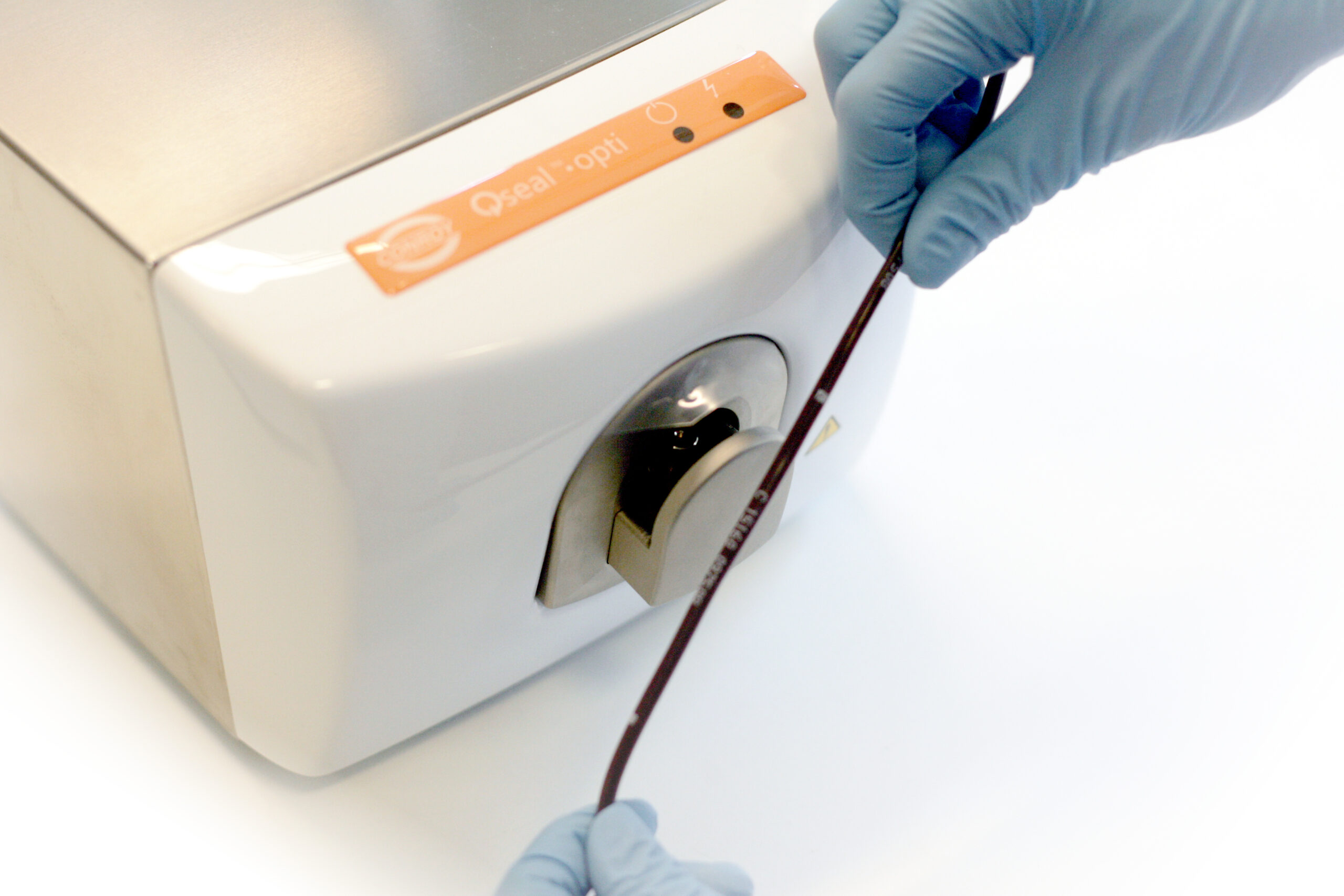 ---
A stable table top tube sealer for heavy-duty use
Qseal®-opti is a benchtop blood bag tube sealer that provides consistent high quality seals even during heavy-duty use. This is the case with the table top tube sealer whether you are making segments or single seals. The stable blood transfusion equipment sits firmly on the bench and is shockproof.
PVC tube sealer
The Qseal®-opti blood bag tube sealer provides gentle tubing handling and automatic adjustment to tubing size. The sophisticated sensing system, both concerning tubing handling and sealing time, provides excellent flexibility for a blood bank or a laboratory. An optional splash guard is provided for your safety and protection.
Qseal®-opti – a complete sealing system which includes:
a main unit
a power cord
the operator's manual.
Safety
The Qseal-opti has a protected sealing area.
Can be used when the donor is connected to the tubing.
High Quality
Sophisticated sensing system.
Automatically adapts sealing time.
Adjustable tear force.
Easy to use
Automatic sealing process.
LED lights for visual process control.
Easy to clean.
Download product data sheet
Can the head of the QSeal-opti blood bag tube sealer be removed for cleaning?
Yes, both the front and head are easily removable.
What tubes can Qseal-opti seal?
Conroys Qseal-opti can seal PVC tubes up to 6,2 mm in diameter.
What in the Qseal-opti triggers the seal?
A trigger arm initiates the sealing.
Is this blood bag tube sealer similar to Optiseal?
Yes, it's the same unit with Conroys own branding.
How many seals per hour can it do?
The Qseal-opti blood bag tube sealer can do 1000 seals per hour.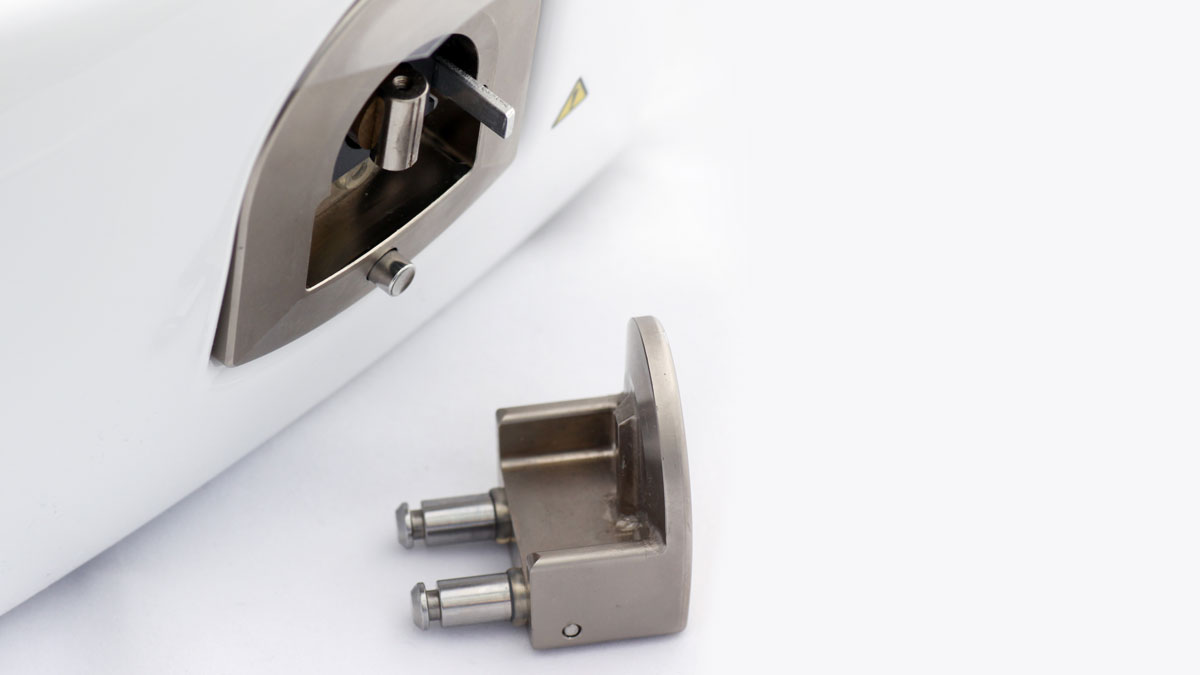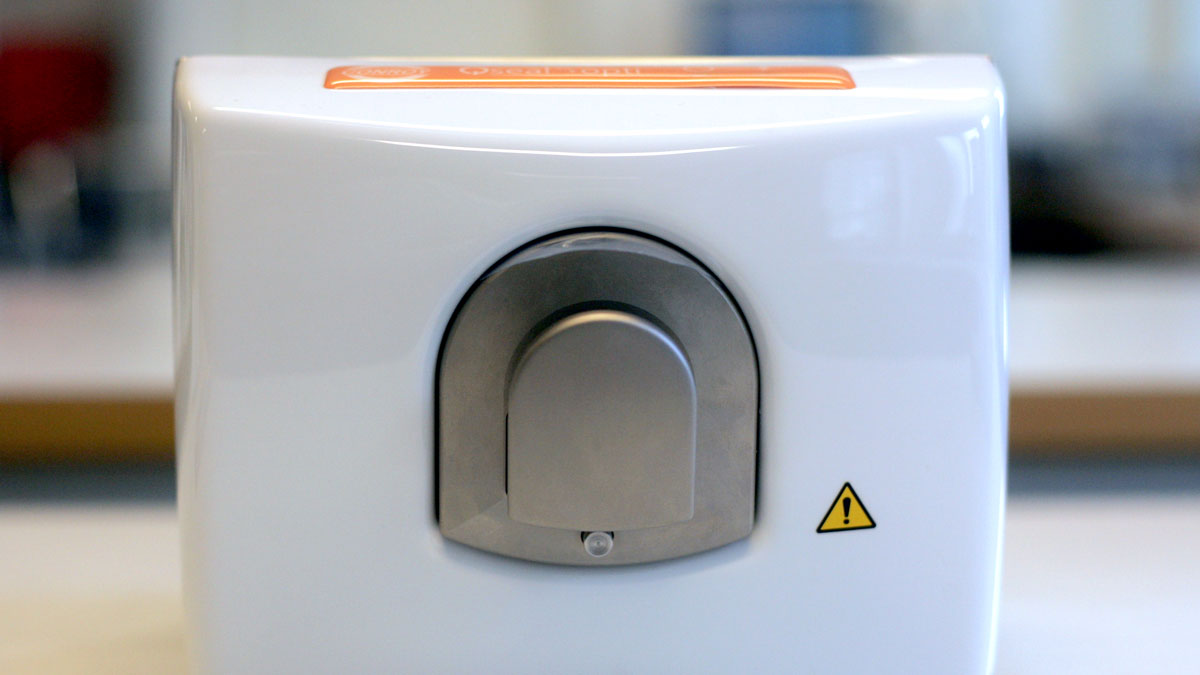 Contact us at Conroy
Would you like to know more about our wide range of high quality blood bag tube sealers? Please do not hesitate to get in touch with us at Conroy, we will be happy to help you out!
Contact us at Conroy
Proud supplier to the Top Hospitals in the world
Conroy is a proud supplier of medical equipment to the top hospitals of the world. You can read all about those hospitals and their work in this Newsweek article.
Read more