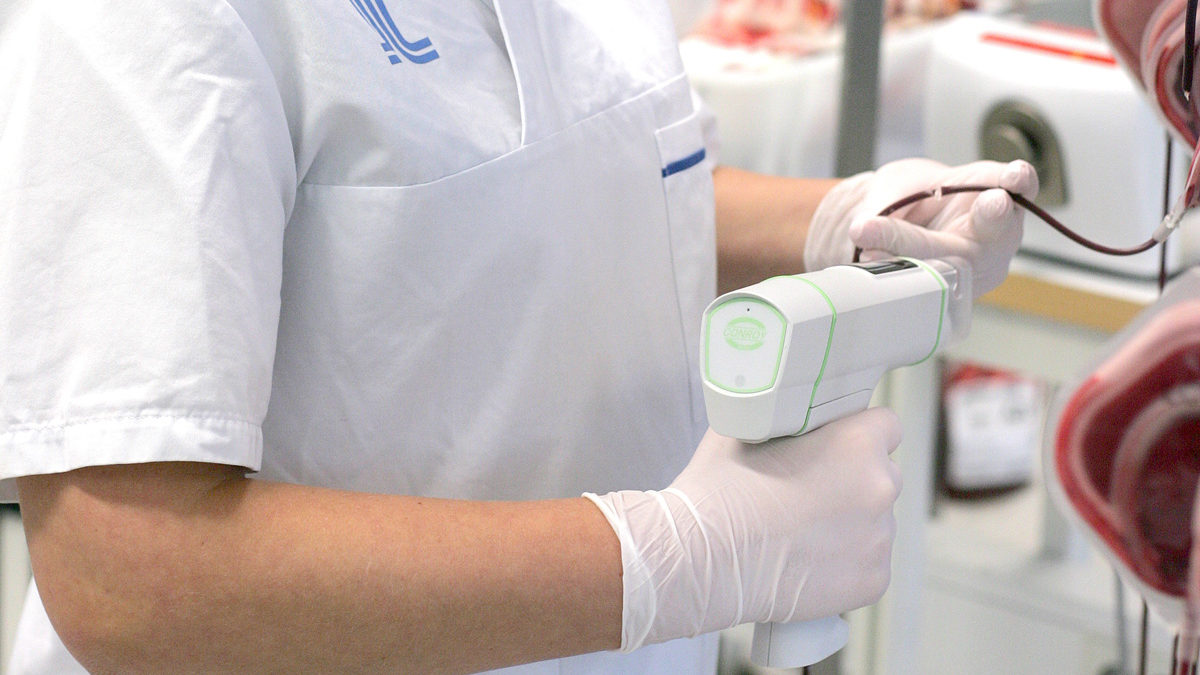 ---
Qseal®-free – a portable tube sealer
Conroy offers a cordless, battery operated, blood bag tube sealer for PVC and EVA tubing.
Qseal®-free is an ideal tube sealer for mobile donation sites and laboratories where you have a high workflow. It allows you to work without the restrictions of a cord or external battery. This lightweight mobile blood bag tube sealer with an ergonomic design and function, seals with just the press of a button and delivers a perfect result every time.
An automatic system
The intelligent sensing system of Qseal®-free will automatically adjust to the size of the tube and seal it using RF-technology. A triple-colored LED-display provides information about the sealing process and confirms completion of a high quality result.
Safety
Protected sealing area.
Can be used when the donor is connected to the tubing.
High Quality
Sophisticated sensing system.
Automatically adapts sealing time.
Easy to use
Cordless.
No hand power needed.
Sealing starts with the press of a button.
Download product data sheet
How many seals can the Qseal-free mobile sealer do per battery charge?
The Qseal-free can do 500 seals per battery charge.
How long time does it take to charge the battery of the mobile blood bag tube sealer?
It takes 2 hours to fully charge the battery.
How do you clean the electrodes inside the mobile sealer?
The front cover of this Qseal-free blood bag tube sealer is easily removed for access to the electrodes. Clean them with a cloth.
What type of battery is used in the Qseal-free sealer?
A Lithium Ion battery.
How much does the Qseal-free mobile sealer weigh?
It weighs 663 g.
What type of tubing can the Qseal-free seal?
The Qsel-free can seal PVC and EVA up to 6,2 mm in diameter.
Do you offer spare batteries with Qseal-free?
Yes, you can even order a second battery with the unit.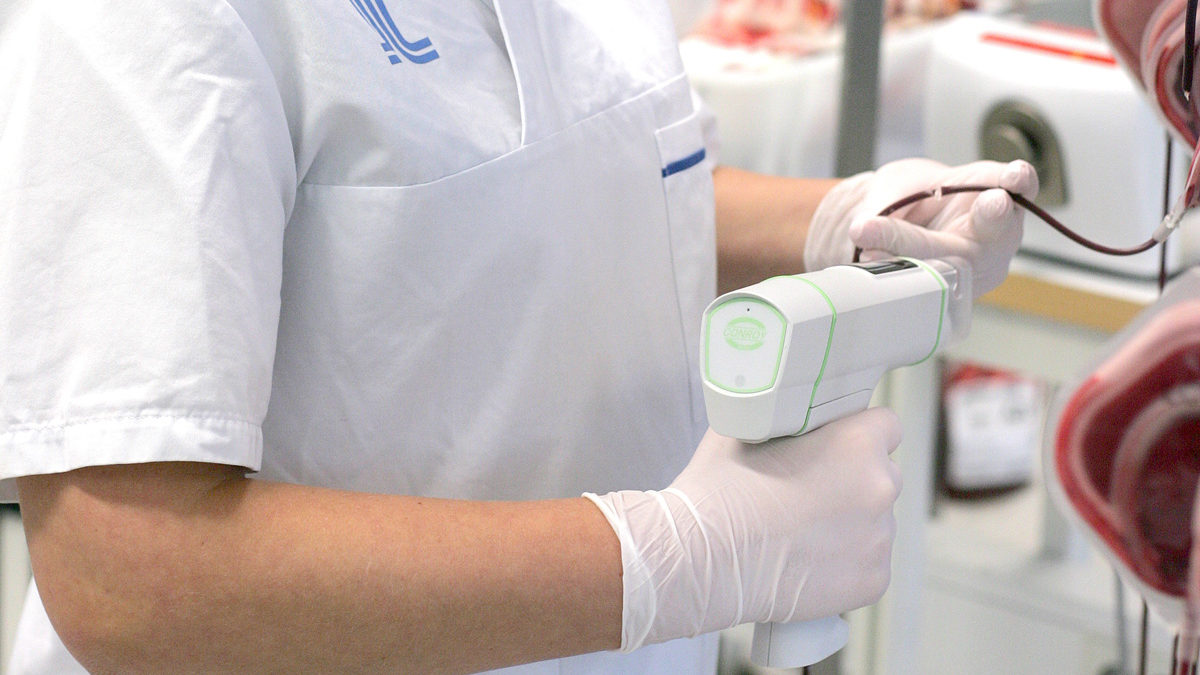 Safe and flexible tube sealer
The Qseal-free has a transparent splash guard that provides additional user safety. An easily detachable battery, with high capacity and fast charging, ensures operation without interruption. It's certified to be used when the donor is still connected to the tubing, and the result are a perfectly sealed sterile blood bag.
Would you like more information about how your company can get the best out of Qseal-free tube sealer? Please don't hesitate to hit the button below and get in touch with us at Conroy!
Contact us at Conroy
Proud supplier to the Top Hospitals in the world
Conroy is a proud supplier of medical equipment to the top hospitals of the world. You can read all about those hospitals and their work in this Newsweek article.
Read more