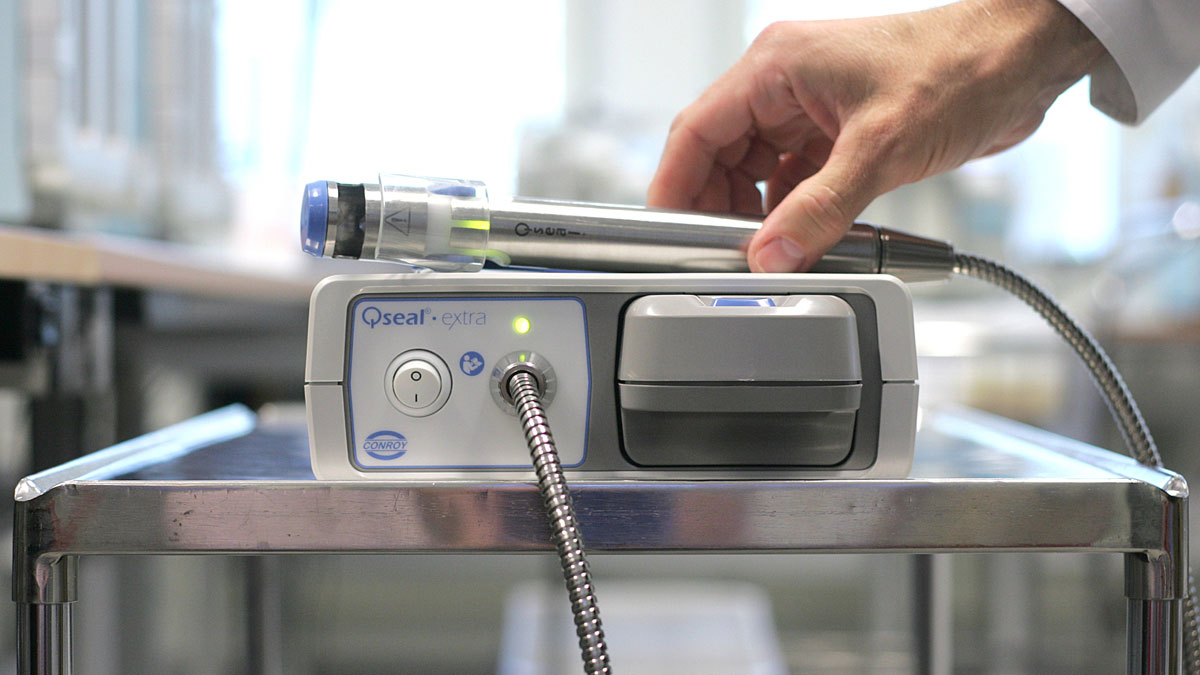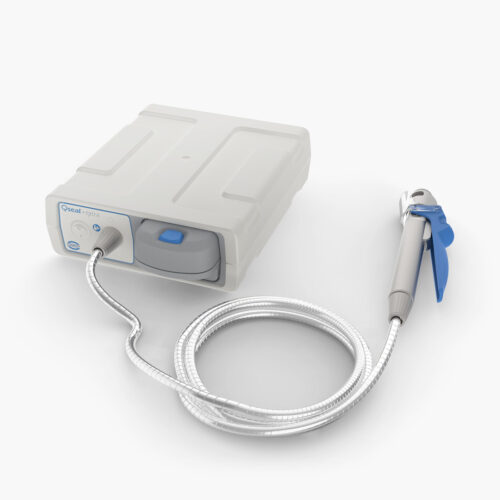 ---
Qseal® Extra – a smart & battery operated sealer
Conroy offers the next generation of blood bag tube sealers, with extra benefits and safety measures. Qseal® Extra is a robust, battery operated, tube sealer for PVC tubing. This robust, high quality unit ensures quality operations in the toughest of  environments. It's ideal for places such as donation sites and laboratories where the workflow is high and there may be heavy duty operations. It also is certified to be used when the donor is still connected to the tubing.
A PVC tube sealer with a high capacity
This RF welding machine's intelligent sensing system will automatically adjust to the  tubing size and provide you with a perfect result every time. A transparent splash guard provides additional user safety, and the front mounted, easily detachable battery, with high capacity and fast charging, ensures operations without interruptions.
Robust blood transfusion equipment
The Qseal® Extra PVC tube sealer is equipped with a user-friendly handle, and a new type of cable that will withstand rough handling without any limitations to your flexibility. The robust, watertight, construction allows you to clean both the handle and the cable by rinsing them under water. A handle top will protect against damage in case of accidental drop
Safety
Qseal extra has a protected sealing area and splash guard
Can be used when the donor is connected to the tubing.
High Quality
Robust construction.
Automatically adapts sealing time.
Easy to use
Automatic sealing process
The mobile sealer can be rinsed under water for cleaning
Download product data sheet
How long does it take to charge the battery of the Qseal-extra?
It takes about 2-3 hours.
What type of battery is used in the Qseal-extra blood bag tube sealer?
NiMH, currently not classified as dangerous goods when shipping.
How many seals can Qseal extra do per battery charge?
You can do 1500 seals.
What tubes can Qseal-extra seal?
The Qseal-extra can seal PVC tubes up to 6,2 mm in diameter.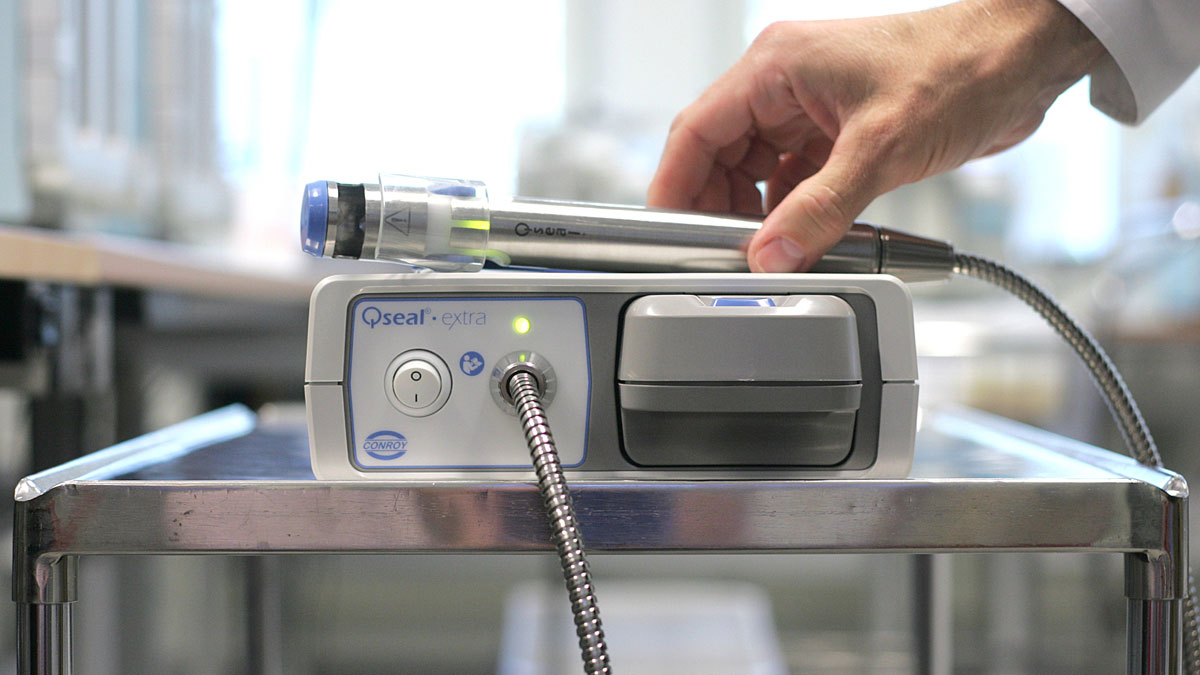 Get in touch
Would you like more information about the Qseal extra mobile tube sealer? Please don't hesitate to get in touch with us at Conroy!
Contact us at Conroy
Proud supplier to the Top Hospitals in the world
Conroy is a proud supplier of medical equipment to the top hospitals of the world. You can read all about those hospitals and their work in this Newsweek article.
Read more