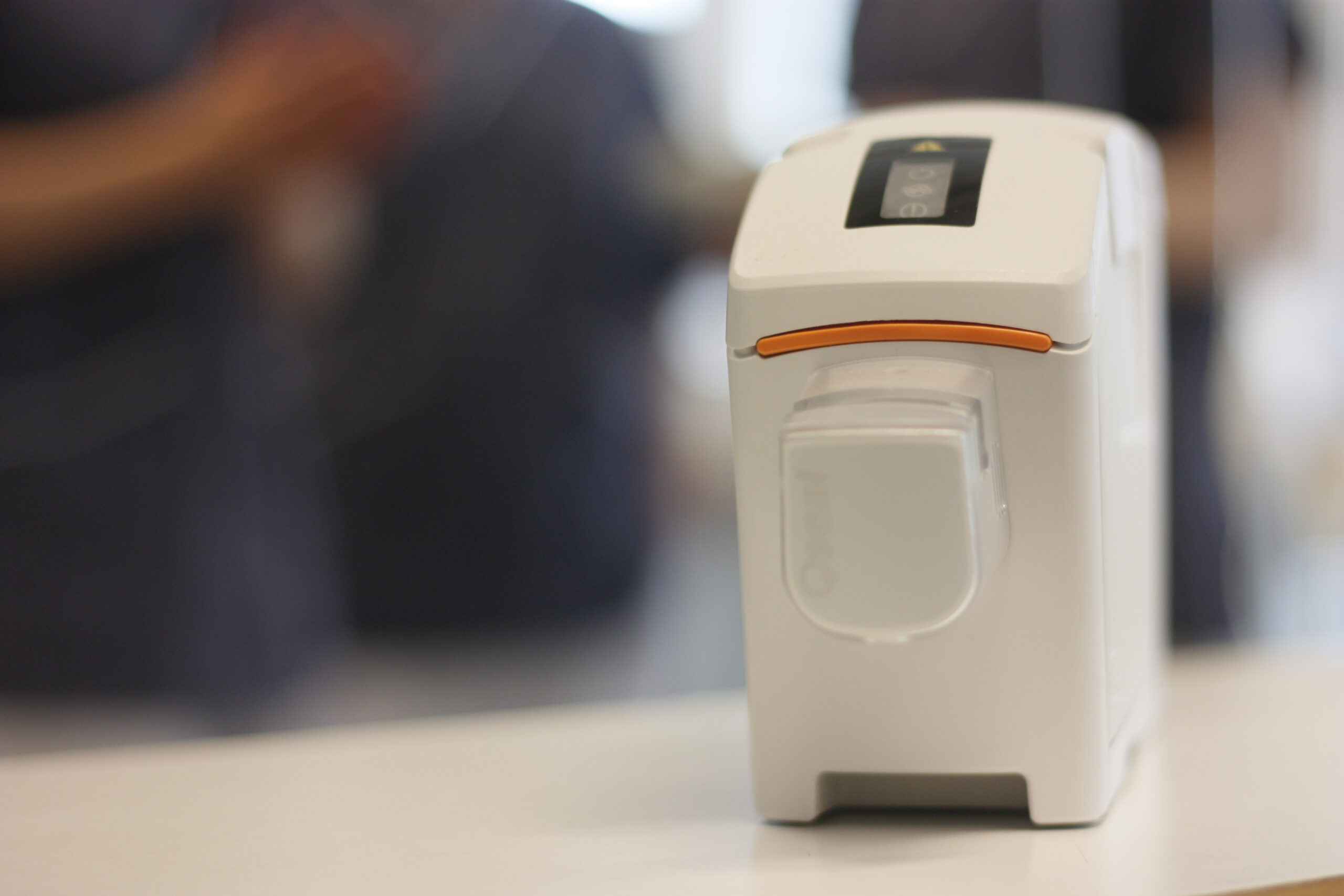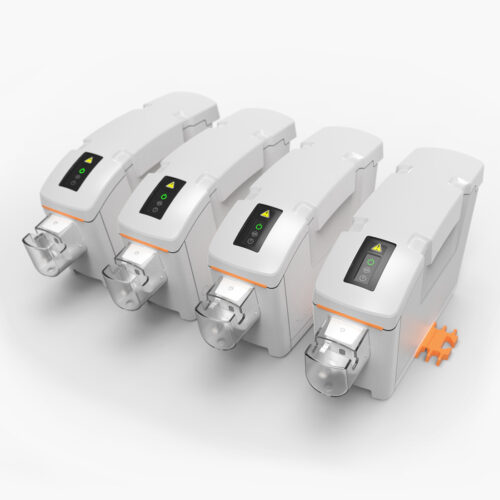 ---
The Qseal multi sealer connects up to 8 units
The Qseal multi is a flexible benchtop blood bag tube sealer for single and multi use. In multi setup, you can connect up to 8 sealing units, operating as segment sealers. The segment length can be customized in cm increments to fit your standard. The Qseal multi sealer will automatically adapt to a proper sealing time, depending on the sizes and materials in the tubing/tubings being used.
Qseal multi – for single or multi use 
This flexible and high capacity sealer leaves a small footprint due to its small size and weight. Its low height makes it stable even during single use.
Both for single and for multi use, you have the opportunity to use both PVC and EVA tubing, as a sophisticated sensing system in the Qseal multi RF welding machine automatically adjusts to the tubing size. For your information and safety, the RF welding machine also has a LED display and splash guard.
Qseal-multi; a complete sealing system which includes:
Main unit
Power cord
Rail segment and the
Operator's manual.
Flexibility
The Qseal-multi is for both single or multi use.
Up to 8 units can be connected.
PVC and EVA tubing
High Quality
Sophisticated sensing system
Automatically adapts sealing time.
Simultaneous sealing
Easy to use
Automatic sealing process.
LED lights for visual process control.
Easy to clean.
Download product data sheet
What tubes can the Qseal-multi blood bag tube sealer seal?
Qseal-multi can seal PVC tubes up to 6,2 mm in diameter.
Can I program them in my center?
Yes, the assignment of master and slave units are easily done by the user of the Qseal-multi sealer.
What triggers the seal?
The Qseal-multi has an optical sensor next to the electrode, that triggers the seal when the tube is correctly positioned.
How do you link the units connected to Qseal-multi for segmented use?
They communicate via Bluetooth.
How do you standardize the segments?
We provide a rail that allows positioning per cm.
How many sealers can you connect to the Qseal-multi sealer for segmented use?
You can connect up to 8 units.
Get in touch
Would you like to have more information about our Qseal multi blood bag tube sealer? You are always welcome to get in touch with us at Conroy!
Contact us at Conroy