Tube Strippers
Tube strippers are devices that are being used, with a non-destructive technique, to sample and/or perform quality control of blood bags. Our tube strippers offer an upgrade to a fully automatic appliance.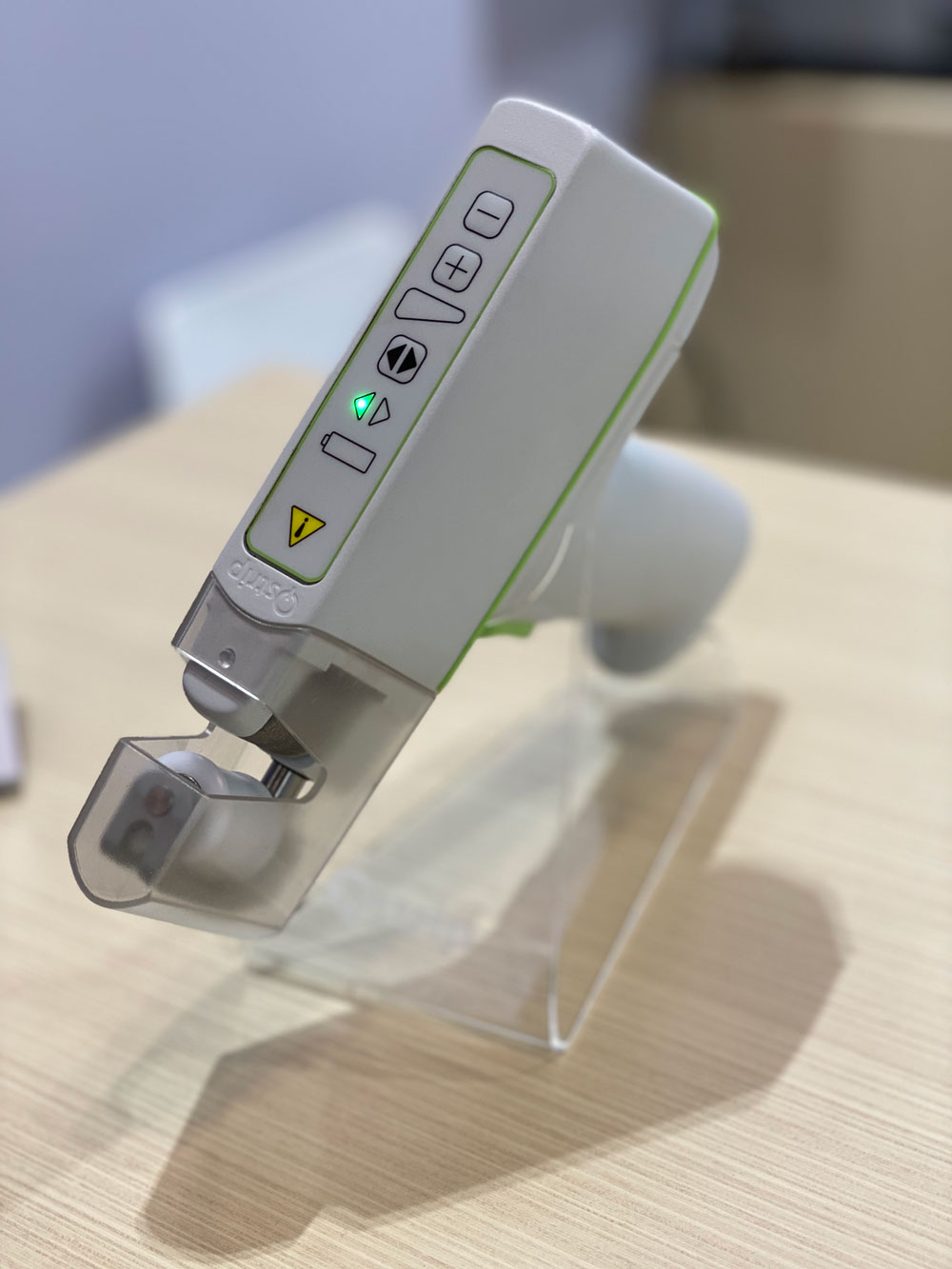 When to use blood tube strippers
By stripping the tube of its content, you can transfer the content to perform tests or make samples. You can also remove air or liquid from the rubber tubes using the tube stripper tool. Our tube strippers are used worldwide in:
hospitals
transfusion labs
blood banks
plasma centers
The Tube stripper is often used to crossmatch red blood cell-concentrates with patients. The segment you create should then represent the overall content of the blood bag.
Automatic donor blood tube stripper
Tubestrip is the name of Conroys tube stripper. It is entirely automatic and cordless, thus making it user friendly and easy to use even for inexperienced users. It is a light weight, medical grade tool. These aspects contribute to making our product highly effective and reliable.
Conroy Medical´s Tubestrip tube strippers are distributed all over the world.
Get in touch with us at Conroy
Do you need more information about our tube strippers, or do you have questions about our range of blood bag tube sealers? Do not hesitate to give us a call or send us an email – we will be happy to help you out!