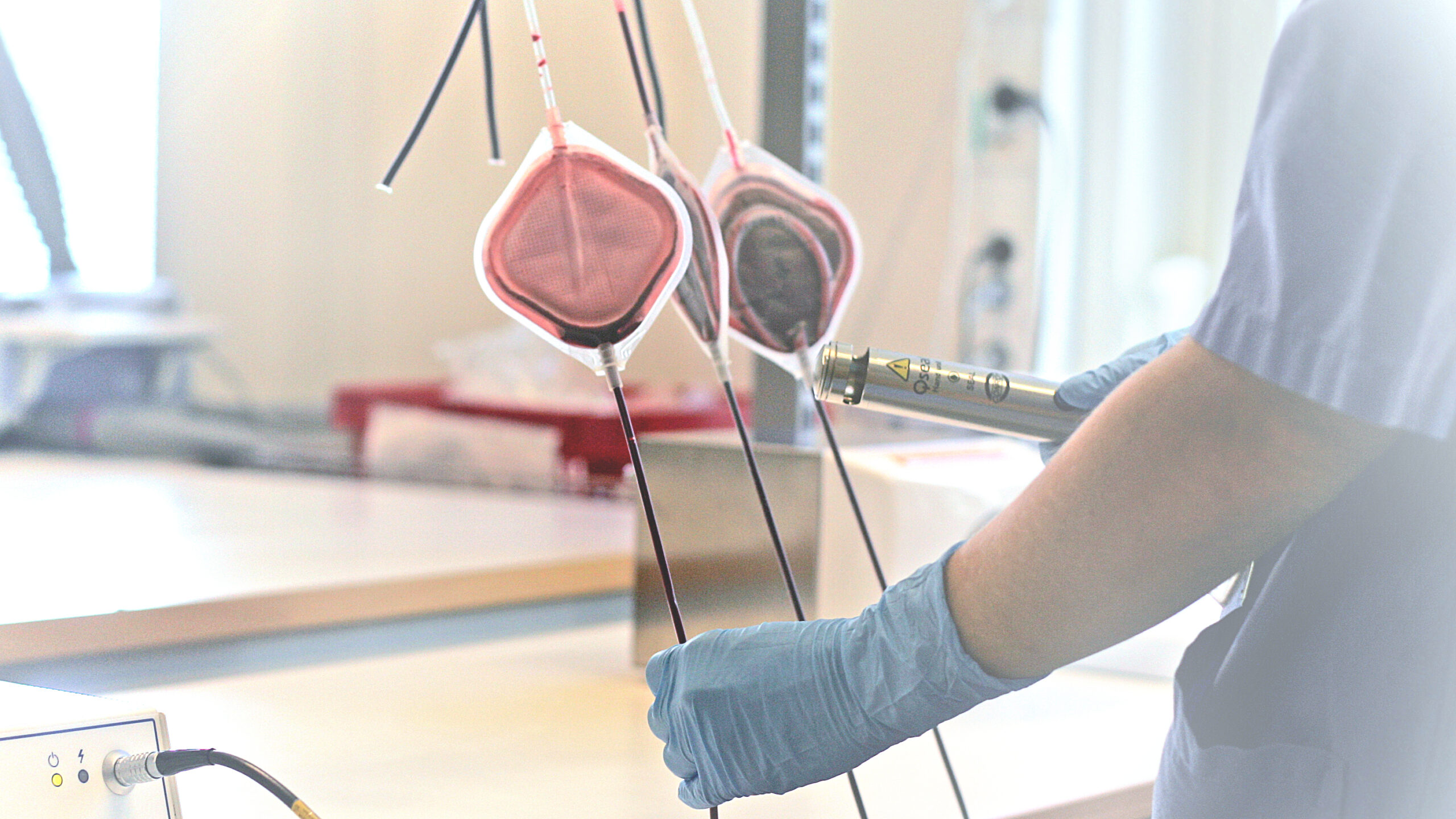 ---
Qseal® – automatic tube sealer
This blood bag tube sealer has all the benefits of the Qseal®-air – for example both Qseal®-auto and Qseal®-air are ergonomic devices that are certified to be used when the donor is still connected to the tubing – however, Qseal®-auto is also battery operated.
The Qseal® auto blood bag sealer is also ideal for bedside operations in mobile settings with donors or patients. You will have the flexibility and mobility that is needed for any mobile setting with our automatic tube sealer.
An ergonomic and mobile sealer
The narrow ergonomic handle allows for easy reach and access whether you are operating manual donations, automatic processes or apheresis procedures. The fully automatic system for sealing starts with only the press of a button. It gives you the flexibility to use different kinds of tubing as a sophisticated sensing system in the Qseal®-auto RF welding machine, and it will automatically adjust to the tubing size.
Qseal®-auto is a a complete sealing system that includes:
Main unit
Hand Unit
Coaxial cable
Battery charger
The operator's manual.
Safety
The Qseal-auto has a protected sealing area.
Can be used when the donor is connected to the tubing.
High Quality
Sophisticated sensing system.
Automatically adapts sealing time.
Easy to use
Automatic sealing process.
No hand power needed.
Sealing starts with the press of button.
Download product data sheet
What tubes can Qseal-auto seal?
The Qseal-auto can seal PVC tubes up to 6,2 mm in diameter.
How many seals can Qseal auto do per battery charge?
The Qseal-auto can do 1500 seals per battery charge.
Is the Qseal-auto sealer similar to Autoseal?
Yes, the sealer is the same unit with our own branding.
What type of battery is used in the Qseal-auto mobile blood bag tube sealer?
NiMH. (The battery is currently not classified as dangerous goods when shipping.)
How long time does it take to charge the battery for the mobile sealer?
A full charge of Qseal-autos battery will take 2-3 hours.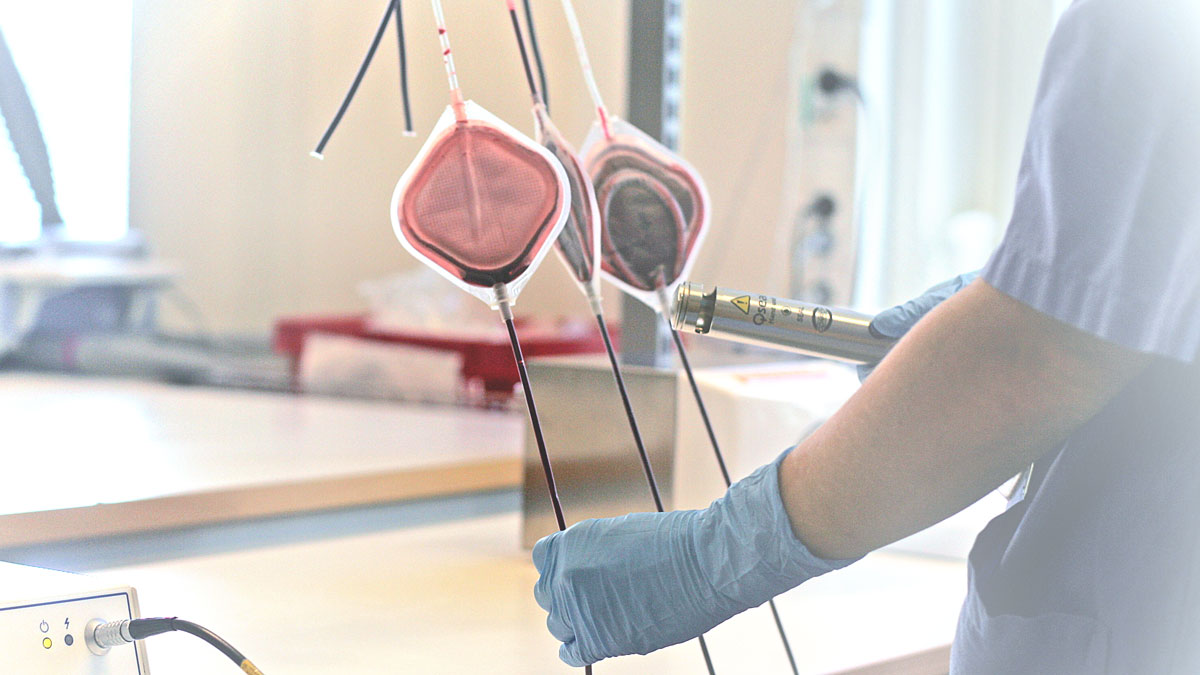 Proud supplier to the Top Hospitals in the world 
Conroy is a proud supplier of medical equipment to the top hospitals of the world. You can read all about those hospitals and their work in this Newsweek article.
read more
Contact us at Conroy
Do you have questions regarding the Qseal-auto, or about our wide range of blood bag tube sealers? Feel free to give us a call, or send us an email – we will be happy to help you out!
Get in touch with us at Conroy