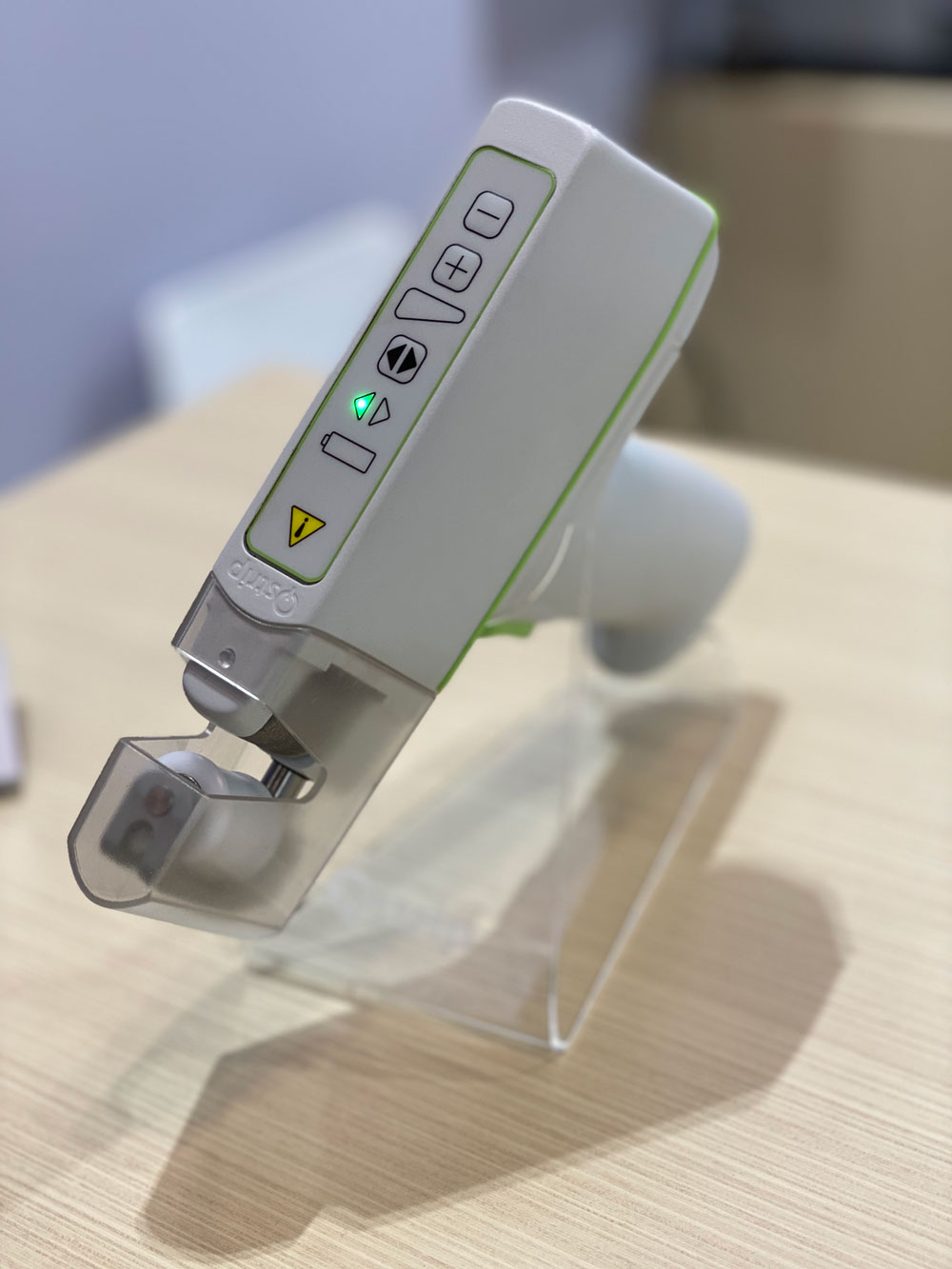 ---
Qstrip tube stripper
Qstrip is our highly effective non-destructive technique to sample and/or to perform quality control of blood bags, by milling/stripping the tube of its content. The Qstrip is often used for example cross-matching red blood cell-concentrates with patients. The segment of the blood bag should then represent the overall content of the bag.
Qstrip offers improved safety and ergonomics
When making tube segments using a tube stripper, it is important that the tube is not damaged in any way, and also that the haemolysis levels in the remaining RBC component are well below the guidelines of what is acceptable.
Tests concludes in other words that the automatic tube stripper Qstrip is not causing more haemolysis, than a manual tube stripper does.
The automatic Qstrip offers many advantages:
The Qstrip is an automatic device, which means it does not require an experienced user to perform the stripping procedure, which is the case with manual tube stripping.
To operate the Qstrip does not imply repetitive work, like operating a manual tube stripper does.
Qstrip provides better ergonomics for the user and thereby contributes to a better work environment.
How long is the cable?
The Qstrip is not equipped with a cable, the device is cordless
How long does the battery last?
You can strip 40 cm tubing about 700 times per battery charge.
Does the Qstrip stop its procedure automatically?
Yes, when resistance or a block (a bag for example) is detected, the unit will stop automatically.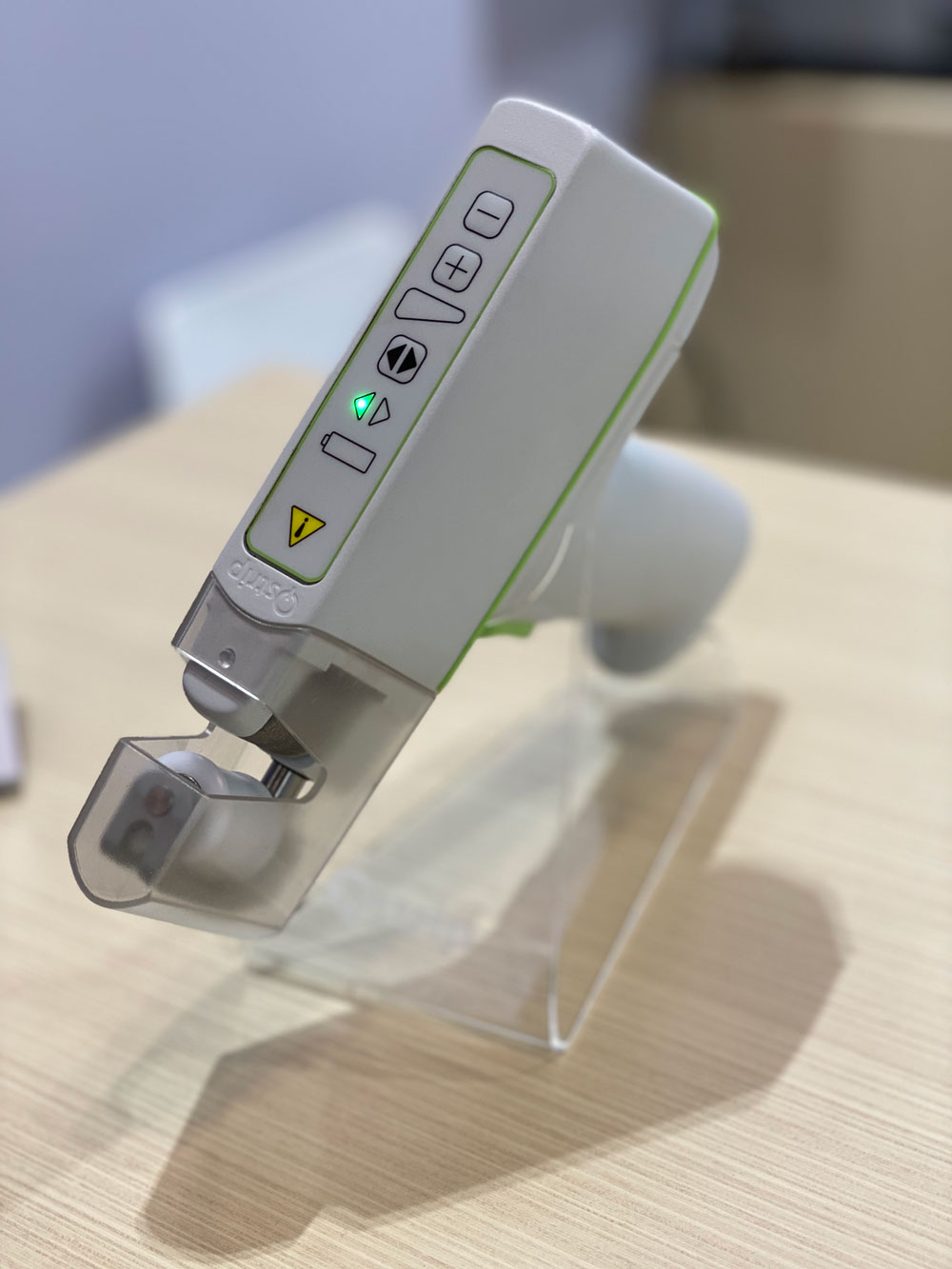 Contact us at Conroy
Do you need more information about the automatic tube stripper, or would you like to know more about our wide range of blood bag tube sealers? Do not hesitate to give us a call or send us an email – we will be happy to help you out!
Get in touch with us at Conroy